Getting Involved at New Life
New Life is a great church with lots of faces. It's a place that if you wanted to, you could slip in & out each weekend never to be noticed. But we believe that Jesus intended more for us as His church. We know that God is doing something extremely special here in this church family & we want you to be a part of that. We would love for you to be able to Team with One Another through building healthy relationships & community.
Here at New Life Church, we don't stress membership but we love to see people get involved. Here are several ways that you can be a part of what is going on here & in our community.
Here we focus on creating an
opportunity for kids ranging from
Birth to 5th grade.
We work directly with children
to teach them about Jesus.
Got questions about life? Alpha is a safe
place for people to ask questions no matter where you might find yourself.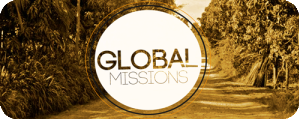 Generosity and service are at the core of who we are. We believe that one of the best ways to make a difference is to
show God's love through
giving or serving.