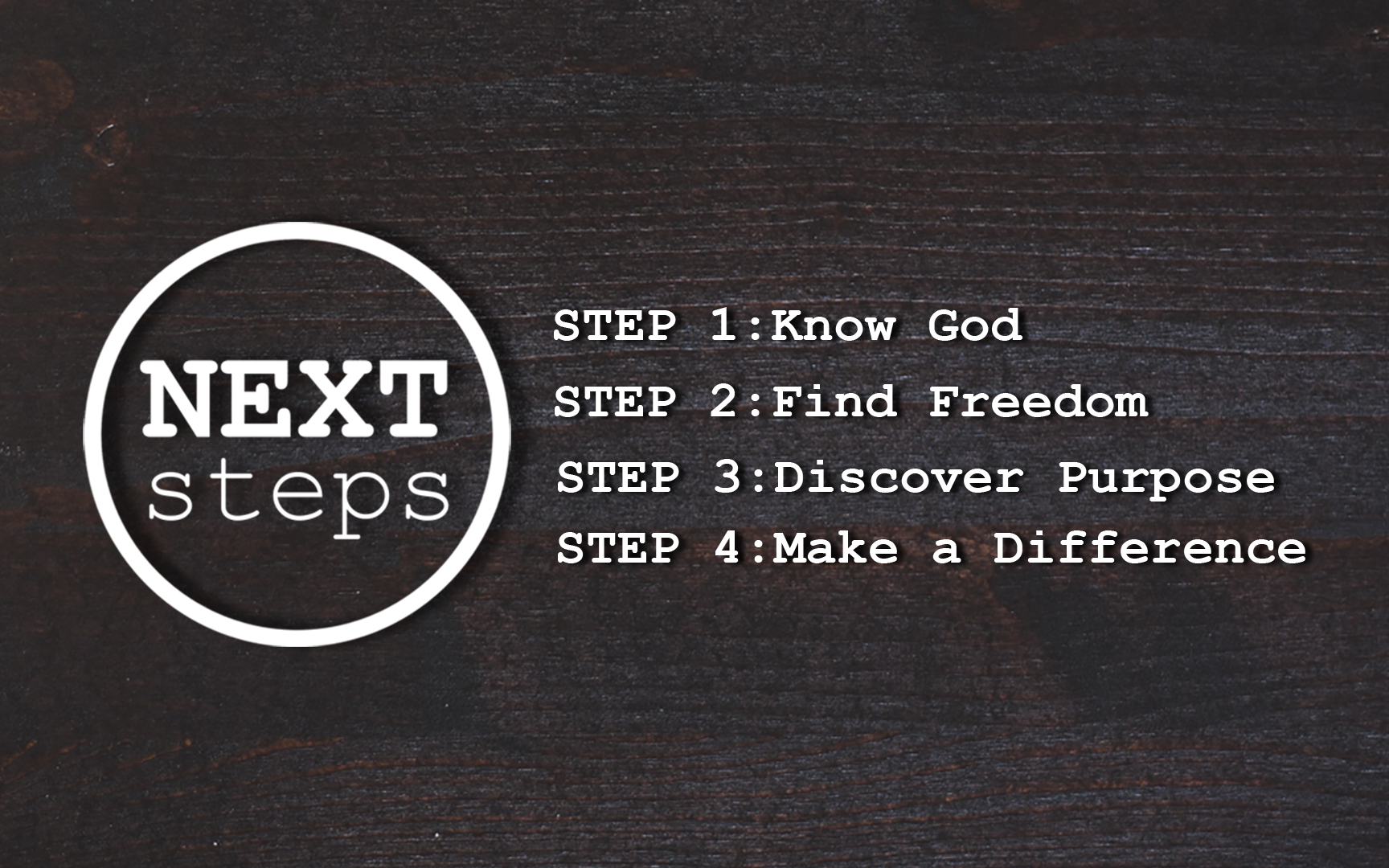 God has a specific plan for your life – a journey through our Next Steps will help you discover it.
This is the path for connection and involvement at New Life.
Step One – Know God
1st Sunday every month
God wants you to know Him personally – not just know about Him. Everything else hinges on this.
Step Two – Find Freedom
2nd Sunday every month
God desires for us to live in freedom. Real growth in our lives takes place in life-giving relationships.
Step Three – Discover Purpose
3rd Sunday every month
What is your purpose? How did God wire you and what gifts has He given you? We will help you discover those.
Step Four – Make a Difference
4th Sunday every month
After having discovered your gifts and your unique wiring, where will you find the greatest fulfillment? You will find great joy when you serve others in God's design.
Each meeting happens Sundays 11:30am-12:30 p.m. and lunch is provided! No need to sign up or RSVP – just come. You don't even have to take each step in order – just come until you've completed all four steps. Child care is provided.