I'm New Here
We believe that people who are growing can change.
Whatever your past, wherever you are in life, whatever you're going through,
you will always have the opportunity to turn the corner to a New Life in Jesus.

Who is New Life?
New Life Church is a family… A Church family. It is our desire to follow Christ together. We all have struggles & failures as well as good times. Our goal is to help one another along the way through meaningful relationships & encouragement. Over the years we've seen God do some miraculous things in ways that only He can do. Marriages have been restored, people struggling with addictions have been set free, families have been healed & many people have turned the corner to New Life in Jesus.
We feel that through our biblical teaching, preaching, worship & creativity we hope to present a clear picture of the Gospel in a fresh new way.
Feel free to check the links below to learn more about who we are.
When Do We Meet?
The best way to get to know us is to attend one of our Sunday morning worship services @ 9:30 or 11AM.
You can also check out our Small Groups. There are also many different types of Small Groups. Here you will find a place for teaching, ministry & activities that meet either @ our facility or throughout the area @ various places & times throughout the week.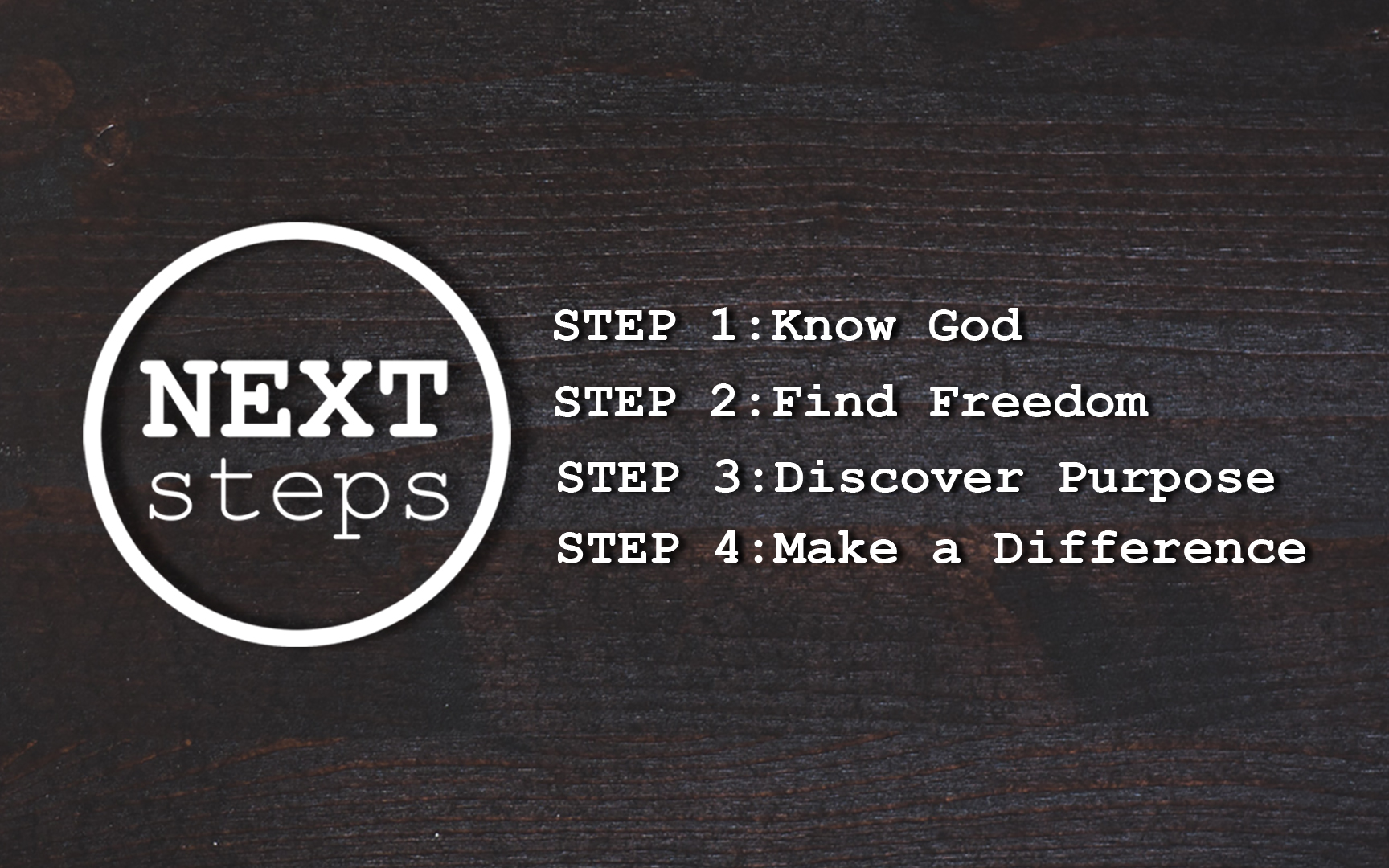 God has a specific plan for your life – a journey through our Next Steps will help you discover it.
This is the path for connection and involvement at New Life.
Step One – Know God
1st Sunday every month
God wants you to know Him personally – not just know about Him. Everything else hinges on this.
Step Two – Find Freedom
2nd Sunday every month
God desires for us to live in freedom. Real growth in our lives takes place in life-giving relationships.
Step Three – Discover Purpose
3rd Sunday every month
What is your purpose? How did God wire you and what gifts has He given you? We will help you discover those.
Step Four – Make a Difference
4th Sunday every month
After having discovered your gifts and your unique wiring, where will you find the greatest fulfillment? You will find great joy when you serve others in God's design.
Each meeting happens Sundays 12:30-1:30 p.m. and lunch is provided! No need to sign up or RSVP – just come. You don't even have to take each step in order – just come until you've completed all four steps. Child care is provided.
Getting Involved at New Life
New Life is a great church with lots of faces. It's a place that if you wanted to, you could slip in & out each weekend never to be noticed. But we believe that Jesus intended more for us as His church. We know that God is doing something extremely special here in this church family & we want you to be a part of that. We would love for you to be able to Team with One Another through building healthy relationships & community.
Here at New Life Church, we don't stress membership but we love to see people get involved. Here are several ways that you can be a part of what is going on here & in our community.
Here we focus on creating an
opportunity for kids ranging from Newborns to 6th grade.
We work directly with children
to teach them about Jesus.
Got questions about life? Alpha is a safe
place for people to ask questions no matter where you might find yourself.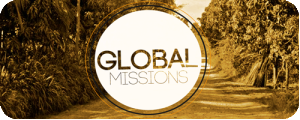 Generosity and service are at the core of who we are. We believe that one of the best ways to make a difference is to
show God's love through
giving or serving.

Other than the standard way of supporting the ministry of New Life through opportunities in our worship times, offering boxes are also placed in various locations around the building. Gifts may be placed in these boxes instead of the offering plate. These boxes are emptied each week and the contents are included in the weekly offerings.
Most financial institutions now provide online Bill-Pay services. This is another option for giving if one prefers not to write checks. Just follow the directions from your financial institution to create a new Payee and choose to make a regular weekly or monthly payment to:
New Life Church, 1803 East Vaile Avenue, Kokomo, Indiana, 46901.
Phone: (765) 459-5067
For the account number, you can use your first and last name or you can obtain a giving number from our office. If you desire for your contribution to go to a specific fund, simply add the name of the fund in the memo field. Please call Jim McCalment at the church office for more information or email him at jimmccalment@newlife4kokomo.org.
*All information is confidential.